Fulfilling Your Dream
Your home is a reflection of you and your family.  Your home represents your culmination of your hard work and success, your lifestyle, your habits and the spirit of your family.  A custom home is the fulfillment of a dream, and our highest priority is to work for you to make that dream a reality.  Let us help you effectuate your imagination by  blending our modern designs, craftsmanship and methodologies with your wants and needs – a living modern home where you can relax, entertain, raise a family and build lifelong loving memories.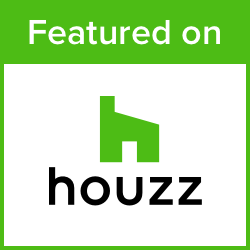 Fundamental values, honesty and integrity are the foundation of our business
Our primary goal is customer satisfaction, and our business philosophy is rooted in honesty, core values, and integrity.  We build friendships with our clients and homes for them to enjoy.
At Vita, our experience team  works diligently  to ensure our clients' ideas and lifestyles are effectively transformed into their new dream home.  We strive to ensure that the building experience is exciting and enjoyable throughout every step of the process – from architectural design, ground-breaking and construction, and even long after we hand you the keys.
Homes Sold in the Area by Our Dedicated Real Estate Sales Agent
Years of Proven, Successful Business Management Experience
Custom Homes by Our Experienced Construction Manager

Market Valuation
Not  quite sure about building a new home?  Let our State-certified Realtor®  begin with a free, no obligation, market valuation of your existing  home!

Project Planning
Successful home building projects require a detailed strategy and clear plan to control scope, schedule, and budget.  We begin with a Project Plan to design all phases.

Architectural Design
Sit down with your Builder, Project Manager, Customer Relations Specialist, and our preferred Architect  to design your  custom dream home!

Interior Design
We will work with you every step of the way to ensure your home is functional, awe-inspiring and cost effective.  Creativity and craftsmanship to meet your goals.

Landscape Design
Working with our preferred landscaping firm you will be able to visualize your new landscaping plans to custom design a beautiful oasis within your budget.

Construction
Our accomplished Construction Manager will ensure your dream home is manufactured to the highest quality standards and craftsmanship on schedule.
Ready for Modern Living?
Ready to build, buy, inquire, or just to sign up for our mailing list?  Please contact us, we look forward to a new friendship.
sales@vitamodernhomes
Springboro, Ohio USA
937.249.1050