Comfortable, Warm, MoDern Living
Pure Contemporary
It is our goal to help you love where you live and thrive in the excitement of designing your home around your lifestyle.  Vita Modern Homes proudly implements the renowned architectural design concepts of RM Interiors for our model and speculation homes.  We encourage our clients looking to achieve the ultimate in custom modern interiors to utilize the creativity,  imagination and quality of RM Interiors.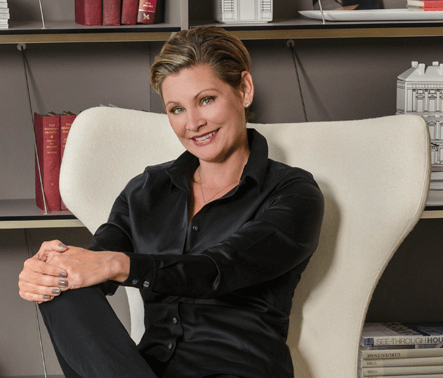 Renan Menninger
Known for her signature aesthetic – her love affair with white, she creates pure contemporary living spaces. Renan's award winning designs attract clients from around the world with a discerning eye for art and design. They come for her meticulous attention to detail and ability to combine form and function with pure, crisp design.
With a holistic outlook, she approaches projects with an entrepreneurial spirit. If Renan can't find the perfect piece, she'll just design it herself. With a network that extends to Europe's most intriguing craftsmen, she is able to create unique, custom furniture that fits her client's lifestyle and space. Additionally, Renan is a leading buyer and representative for trend-setting and classical European furniture, tableware, tile and rugs. This ensures her clients are always getting the best value and leading-edge furnishings for their lifestyle vision.
Ready for Modern Living?
Ready to build, buy, inquire, or just to sign up for our mailing list?  Please contact us, we look forward to a new friendship. sales@vitamodernhomes Springboro, Ohio USA 937.249.1050